Benjamin Havens and Abigail Strong Havens Homestead with addition John Scudder Havens and Mary Pelletreau Havens Estate
15 East Main Street, Center Moriches, New York 11934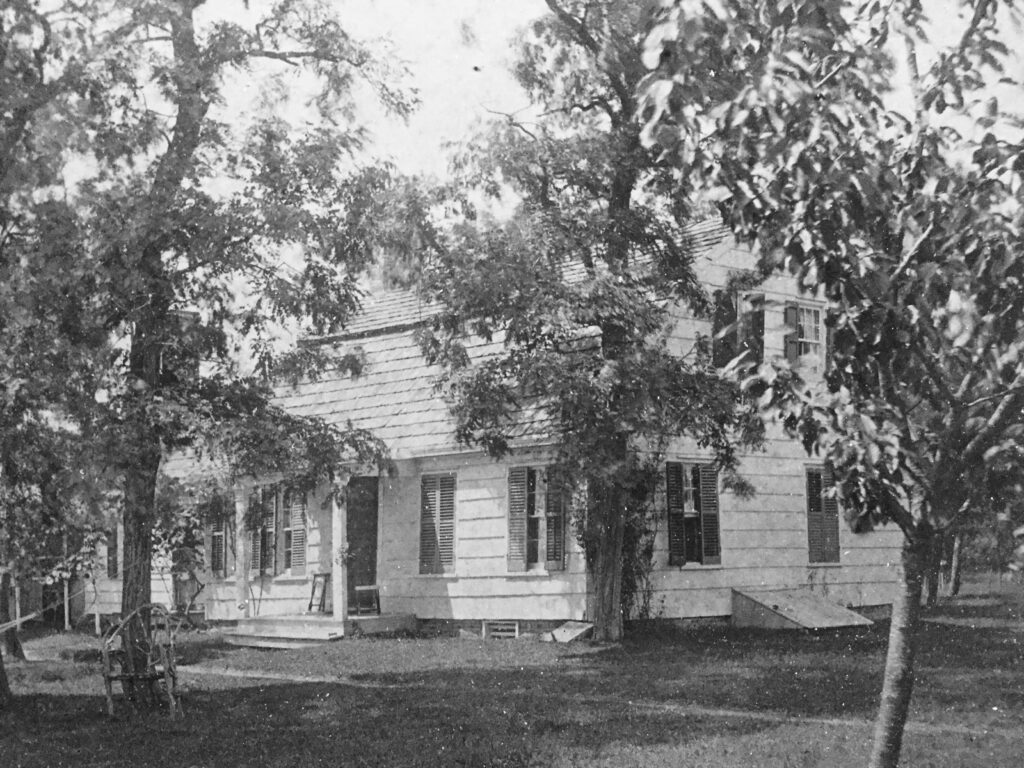 In 1749, Benjamin Havens became the owner of property once owned by the Smith family. The property extended from the Terrell River to Senix Creek and from the Bay north to the Dongan Line (which is just north of the west lane Sunrise Highway).
On January 8, 1776, Captain Hulbert and his troops lodged and received provisions at Benjamin Havens' inn and tavern.
Benjamin Havens was known locally as a fisherman and innkeeper. As an innkeeper, he hosted, without choice, British forces occupying Long Island and New York at the time. This was defined by his being referred to as "a most pernicious caitiff" during the Revolution as noted on July 3, 1779 in Rivington's New York Gazette, boasting the entertainment of locals along with the British forces.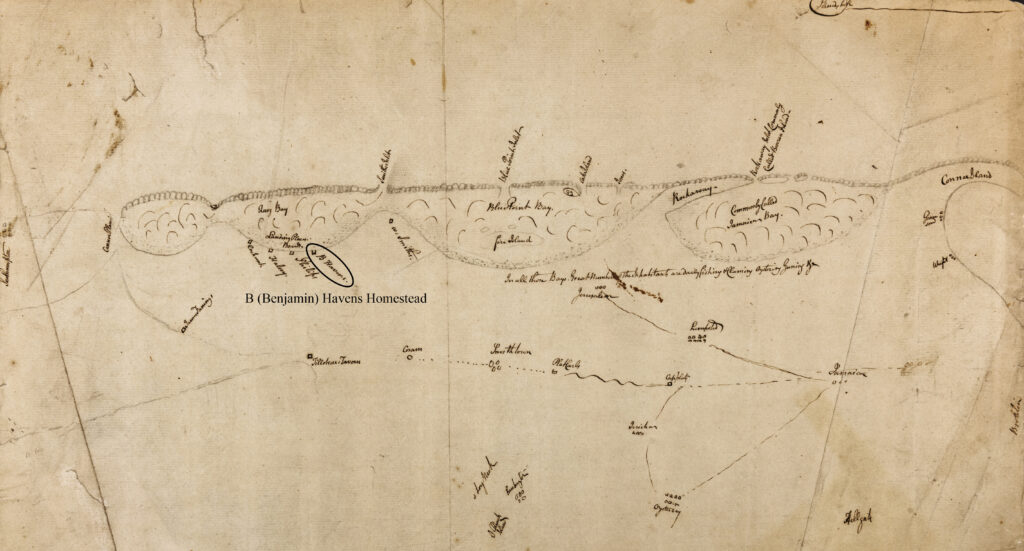 Benjamin's significance is clarified further by a late 1770s map by British Major John André who was hanged as a spy in 1780. On this map, to the east, André called out B. Havens, Philips, Halsey, further east, Canoe Place, and to the west, Smiths and Smiths Inlet.
After Benjamin Havens' death in 1797, the property transferred to Captain John Havens (1748-1809) who spent his entire life in the Moriches, and later occupied by his son, Colonel John Havens (1787-1850), who suffered financial difficulty, became land poor, and moved to Patchogue in 1820, selling the property out of the family.
After Colonel John Havens' death, the Moriches property was purchased back by John Scudder Havens (1826-1903), his son, who commissioned in 1898 a Dutch Gambrel addition be built and a remodel of the colonial Dutch structure, designed by Isaac H. Green Jr. of Oakdale. This addition more than doubled the size of the house, to make room for his wife Mary Amelia Pelletreau of Southampton and four children. This all was possible because John Scudder Havens was a successful businessman with ventures in land surveying, insurance, and the Patchogue mills. He also was successful in the business of Howell & Havens, a Patchogue general store which he subsequently bought out and went into partnership with his brother Charles Havens.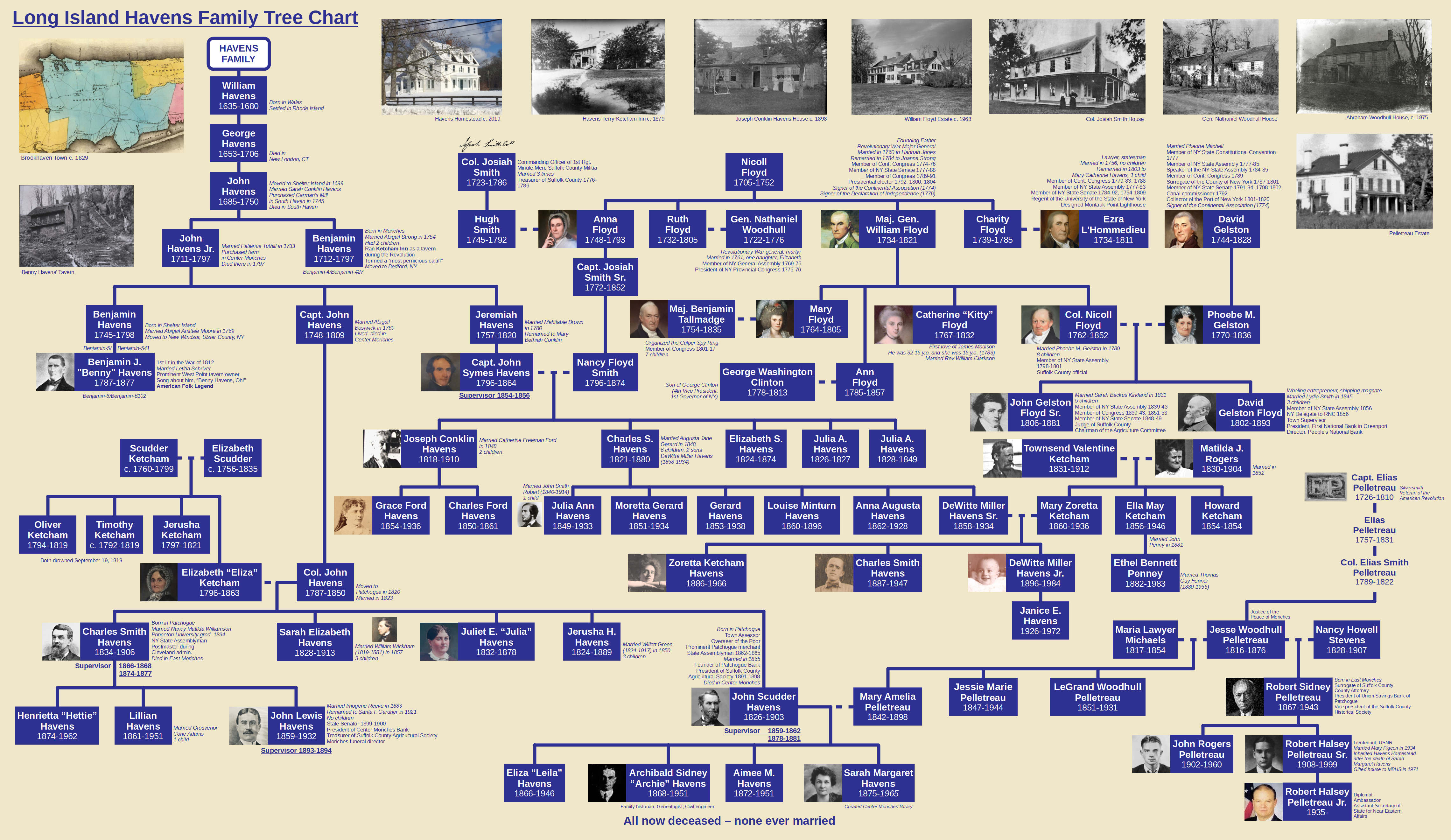 Some of John Scudder's achievements in life were being Brookhaven Town Assessor, Overseer of the Poor, a founder of the Patchogue bank, a state assemblyman from 1862-1865, Brookhaven Town Supervisor from 1859-1862 and again from 1878-1881, and being President of the Suffolk County Agricultural Society from 1891-1898. John Scudder also presided over the board of Mount Pleasant Cemetery Association of the Moriches.
John and Mary Amelia had four children: Leila Eliza, Archibald Sidney, Aimee May, and Sarah Margaret, none of whom married. When the last surviving heir, Sarah Margaret Havens, died in 1965, the property passed to Robert Halsey Pelletreau, Margaret's first cousin. Robert Pelletreau used the property as a hunting lodge and attempted to sell the property, which precipitated an archaeological dig, clarifying American Indian habitation as early as 9,500 years ago. These finds inhibited the sale, enabling Suffolk County Parks to purchase the property for a nature preserve in perpetuity.
In 1971, the house was gifted by Robert H. Pelletreau to the newly formed Moriches Bay Historic Society. The house was moved across the street, rotated 180 degrees, and placed on a new foundation.
The Pelletreau family continues to support this project through Robert H Pelletreau's son, Robert Pelletreau Jr. through the gift of Pelletreau-Havens family ephemera.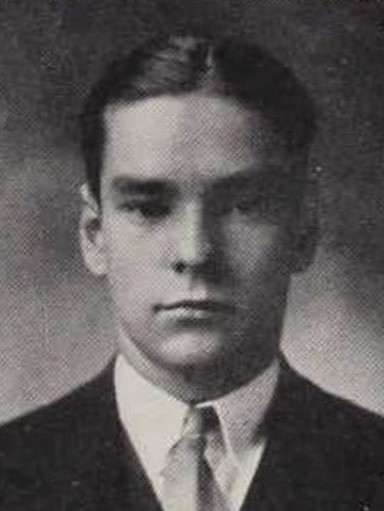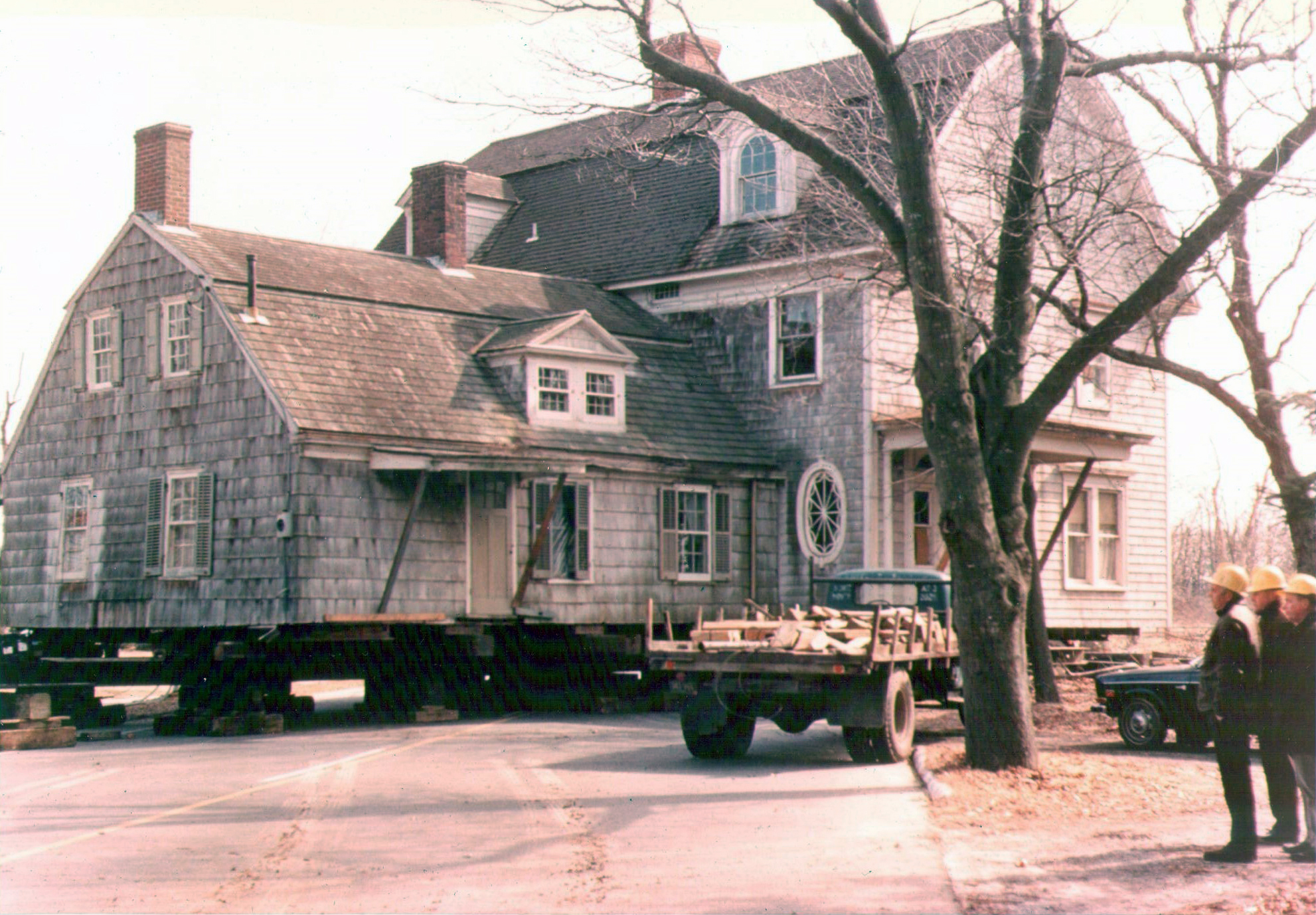 Shortly after the house was moved, the cedar roof was replaced, approximately 50 years ago. Currently, this roof has deteriorated to the point where it must be replaced. We have secured sufficient shingles and other necessary materials to do the roof. We need your continued support for additional funds to complete the purchase of materials and pay for labor to get the job done.
Update: Your support enabled us to complete the restoration of the c. 1750 roof and c. 1898 Dutch gambrel roof.
Thank you for your support in the past. We look forward to your continued support of future restoration projects in securing the Havens Homestead for future generations.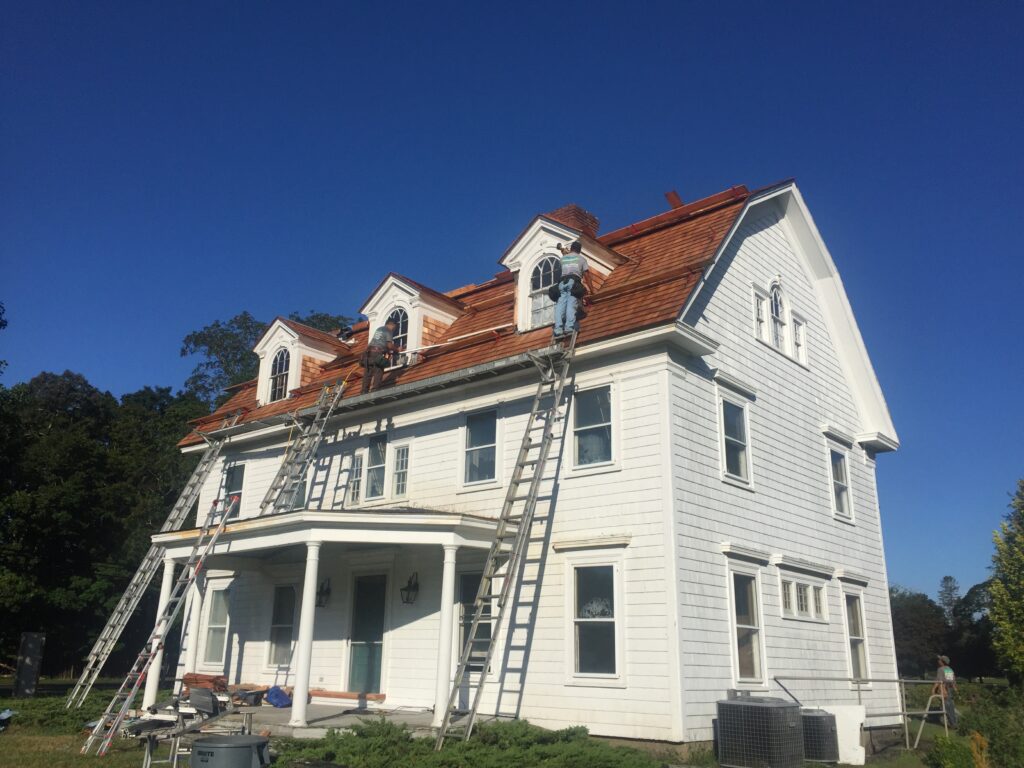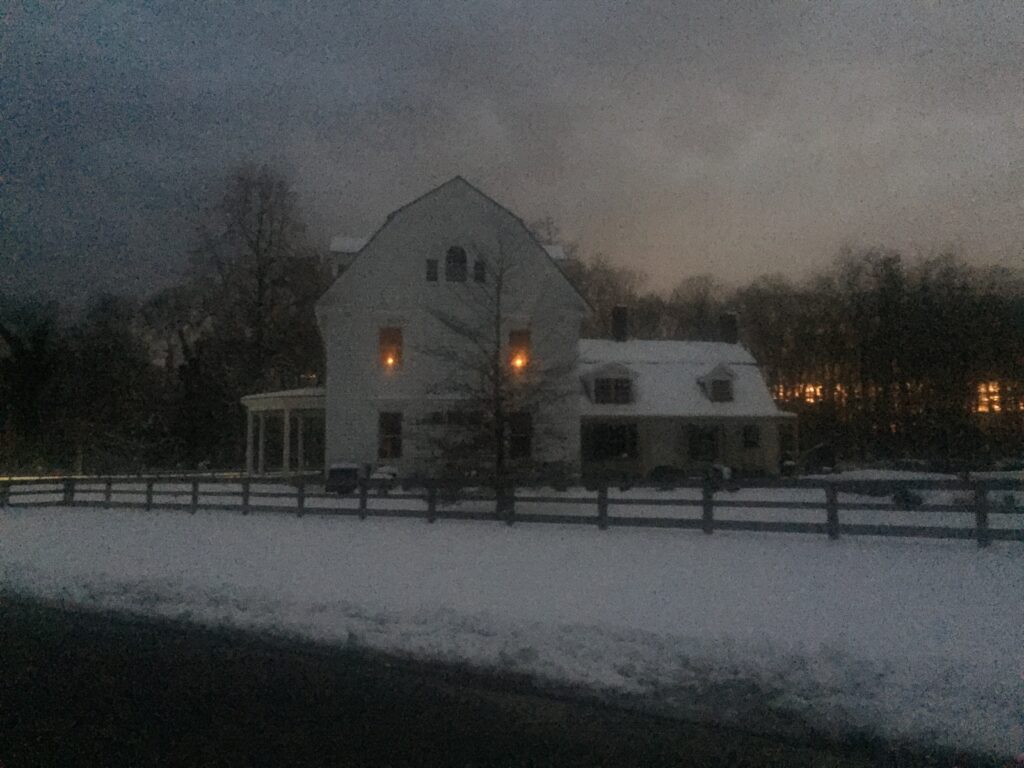 Havens Fundraisers:
Museum Shop open year-round, Saturday 10-4, Sunday afternoon
Furniture Sale
Patio Sale, May 15
Cabin Fever Sale
Antique Fair, June 5-6
Car show, June 26
 Havens Newsletters