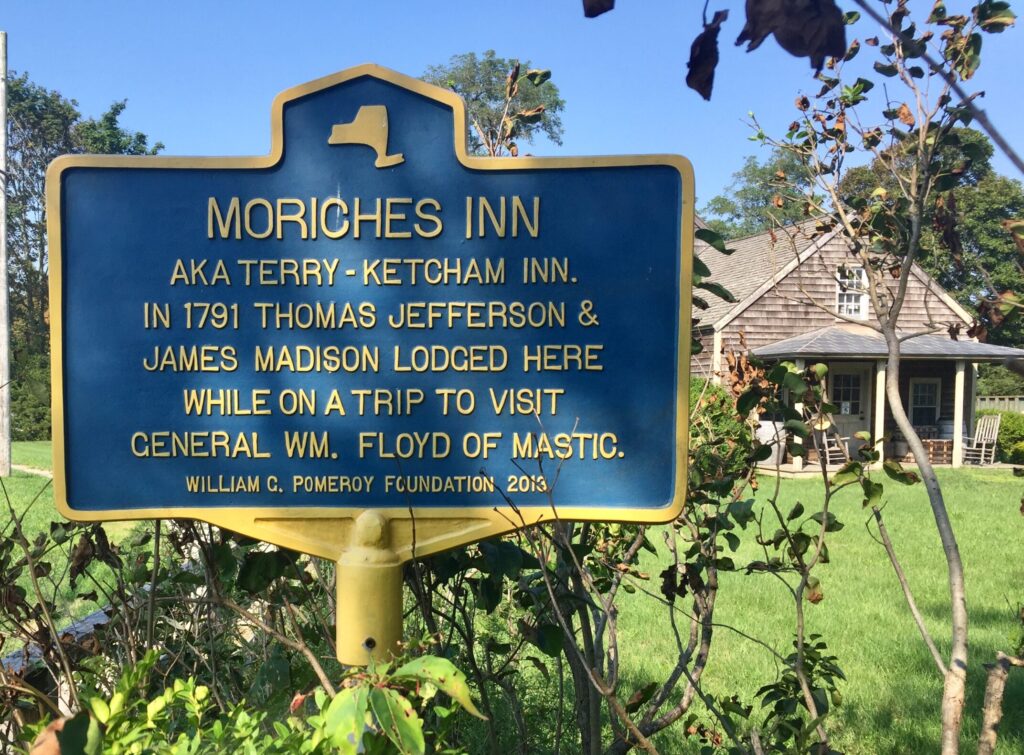 Ketcham Inn Foundation, Inc. interprets over 330 years of history on Long Islands South Shore. Established in 1989, the Foundation developed a mission to restore the Terry-Ketcham Inn, a settlement site, resident blacksmith, social center, meeting house, former stagecoach stop between Manhattan and Sag Harbor during the 18th and 19th century. Today a well established living History Museum and Cultural Center for the education of American heritage.
Our Mission
Ketcham Inn Foundation, Inc. has developed a comprehensive statement of purpose, which shall be used to guide the foundation in its efforts to secure public funding. The Foundation is not just concerned with the restoration of the Havens-Terry-Ketcham Inn, but has an ongoing mission prioritized to serve the needs of the Moriches Bay Area as follows:
Restore and Maintain the Havens-Terry-Ketcham Inn as a House-Museum of 17th, 18th, 19th Century Life in the Moriches Bay Area. Volunteers demonstrate the use of Colonial Artifacts and Equipment and staff the museums.
Collect, Restore and Preserve Artifacts, Furniture, Equipment and Documents that are historically illustrative of Moriches Bay farm life. These collections shall be accessible to both the public and scholarly research.
Serve as a Performing Arts Center for Re-Enactment Troupes, Dance and Musical Ensembles and Vocalists.
Serve as a Center for the Exhibition of Crafts, Fine Arts & Artifacts of interest to the community.
Provide Fellowships to Promising Scholars, Artists and Artisans to teach their craft(s) to local school children and adults at our historic sites, in addition to working on their own projects.
Serve the Moriches Bay Area as a fully equipped Educational Campus with Conference, Studio, Seminar, Classroom and Shop Facilities to teach the community at large the unique cultural heritage of this region.
Work with local nature conservancies, civic organizations, land trusts and historical societies for the Preservation and Restoration of the Moriches' Landscape-Streetscape and the Existing and Proposed Greenway Corridors to the Moriches Bay Area.
The Ketcham Inn, Book Barn, Havens Homestead and Museum Shop are all handicapped accessible.
KIFI is a not-for-profit. We are registered and file an annual financial report with the Charities Bureau, Office of the Attorney General. Pursuant to Article 7A you may request a copy from the Attorney General, Charities Bureau, 120 Broadway, New York, NY 10271.